Foreword
Happy New Years to all of our readers! With the start of a new decade, we are coming off an unprecedented period of bullish growth. However, upcoming domestic and international events are bound to influence market sentiment and direction. The most notable of such events is the United States election, followed by other global events like the Global Summits. With all the expected turbulence in mind, there are still companies that can be viable investments for 2020 and beyond. Here are some of my picks based on which specific category you are looking to hedge on.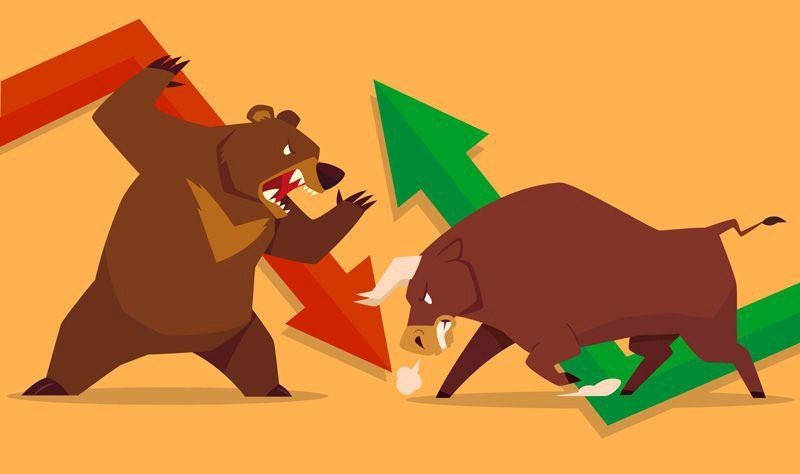 "Your success in investing will depend in part on your character and guts and in part on your ability to realize, at the height of ebullience and the depth of despair alike, that this too, shall pass." - Jack Bogle
During The Election Period
Lockheed Martin (LMT) | LONG
During election periods, the defense industry typically experiences periods of substantial gains up till the results of the election. Once the results are out, the industry either bounces or declines sharply. However, we are in a bit of an unusual situation. Given the recent attacks on Iran and their consequent detachment from the 2015 Nuclear deal, as well as President Trump's multi trillion-dollar splurge on the military, it is plausible to take a bullish stance on the defense industry.
Although there are a variety of companies that could benefit from the election period, Lockheed Martin has a solid track record. They've recently received a contract from the US government for a fleet of F-35 aircrafts, which lays the foundation for more potential contracts in the coming months. They have also outpaced Wall Street expectations in terms of revenue and EPS in the previous fiscal quarters in addition to staying ahead of their primary competitors, Boeing and Northrop Grumman, substantially in YOY growth.
Technology
NVIDIA (NVDA) | Position: LONG
NVIDIA has generally been regarded as a growth stock but is solidifying its position in a variety of industries including graphics, AI, and high-performance computing. NVIDIA has exponentially increased its presence in the chip industry thanks in part to its proper business structure as well as a competent, risk-taking leader in Jensen Huang. It had a sharp period of reversal in 2018 but has outpaced its competitors by wide margins in the 2019 fiscal year.
Regardless of the election results, technology has proven to be more resilient to more abstract political and economic measures than other sectors. 2020 is expected to be the year Artificial Intelligence (AI) and big data take a massive leap. NVIDIA has experienced significant growth in the graphics industry. Given AI relies heavily on the transmission of reality into the virtual world, NVIDIA already has a leg up on its competitors and are only going up from here on out.
Fiscally speaking, revenues have recently outpaced expectations and NVIDIA is approaching its all-time high. Technical traders are looking to buy past a break of said high (around 280). However, from a fundamental investor's point of view, Nvidia is looking like a good bet for the upcoming years.
Retail
GameStop (GME) | Position: SHORT
In the midst of brick and mortar retailers frantically reforming their business structures to online based platforms, GameStop has done nothing of the sort. They have consistently missed on earnings and their share price has decreased nearly 70% in the past three years.
Gaming has also caught onto the new digital era. Platforms like Xbox (MSFT) and PlayStation (Sony) have begun to expand their digital gaming services where users can download on the platform itself as opposed to going in store and purchasing. Competing with these behemoth tech companies is merely impossible for GameStop, thus compounding on their bearish trend.
There has also been a constant change in leadership, with 3 different CEOs in the past two years. This is indicative that the company has no real direction and thus no concrete plan for growth.
Unlike traditional retailers, GameStop's business model does not allow it to have exclusivity or leverage over some of the online and tech giants. I predict the company will file for bankruptcy by the end of the year, making it an intriguing short opportunity for those with more risk tolerance.
Disclaimer
DO NOT BASE ANY INVESTMENT DECISION UPON ANY MATERIALS FOUND ON THIS WEBSITE. We are not registered as a securities broker-dealer or an investment adviser either with the U.S. Securities and Exchange Commission (the "SEC") or with any state securities regulatory authority. We are neither licensed nor qualified to provide investment advice. We are just a group of students who diligently follow industry trends and current events, then share our own advice, which reflects our personal position in the market.