STOCK ALERTS TO TRACK ASSETS LIVE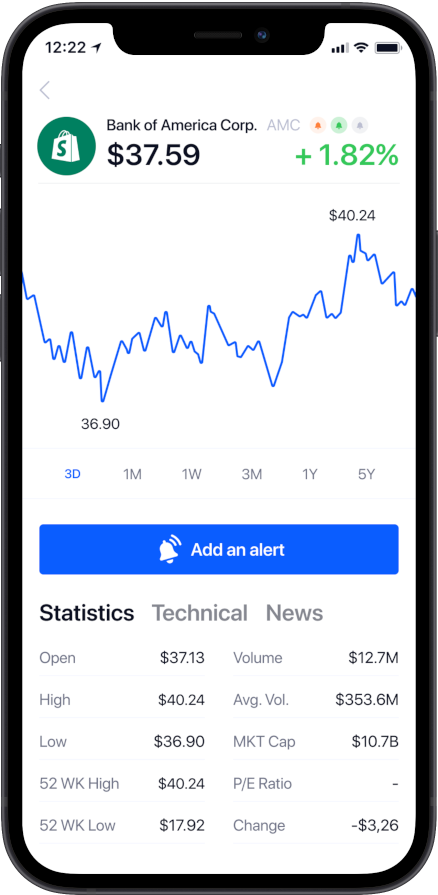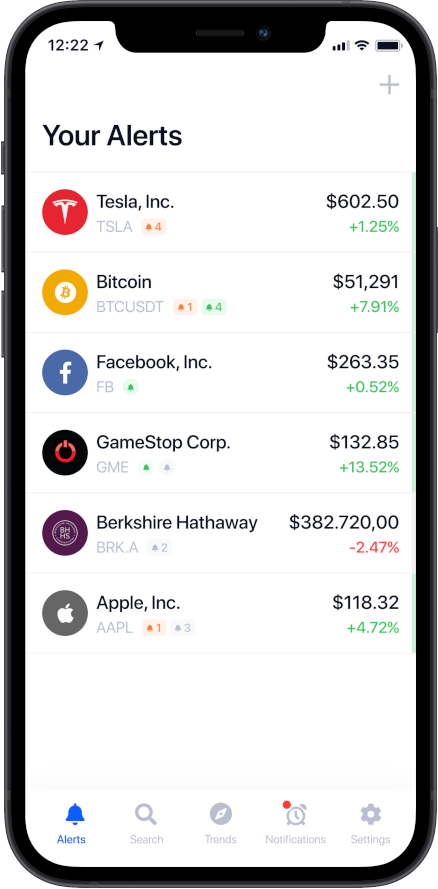 Set Alarms To Track Price Movements Live.
Alerts
We currently provide realtime alerts on over 35k+ assets & cryptocurrencies. Stock Alarm will call, text, email, or trigger custom sounds on push notification.
Gain an edge
Stock Alarm streams many trigger types including limits, percent change, price change, SMA, EMA, MACD, RSI, death cross, gold cross patterns, IPOs, earnings, and more!
Community Driven
We take all of our user's requests seriously and are always looking for ways to improve, shoot us an email.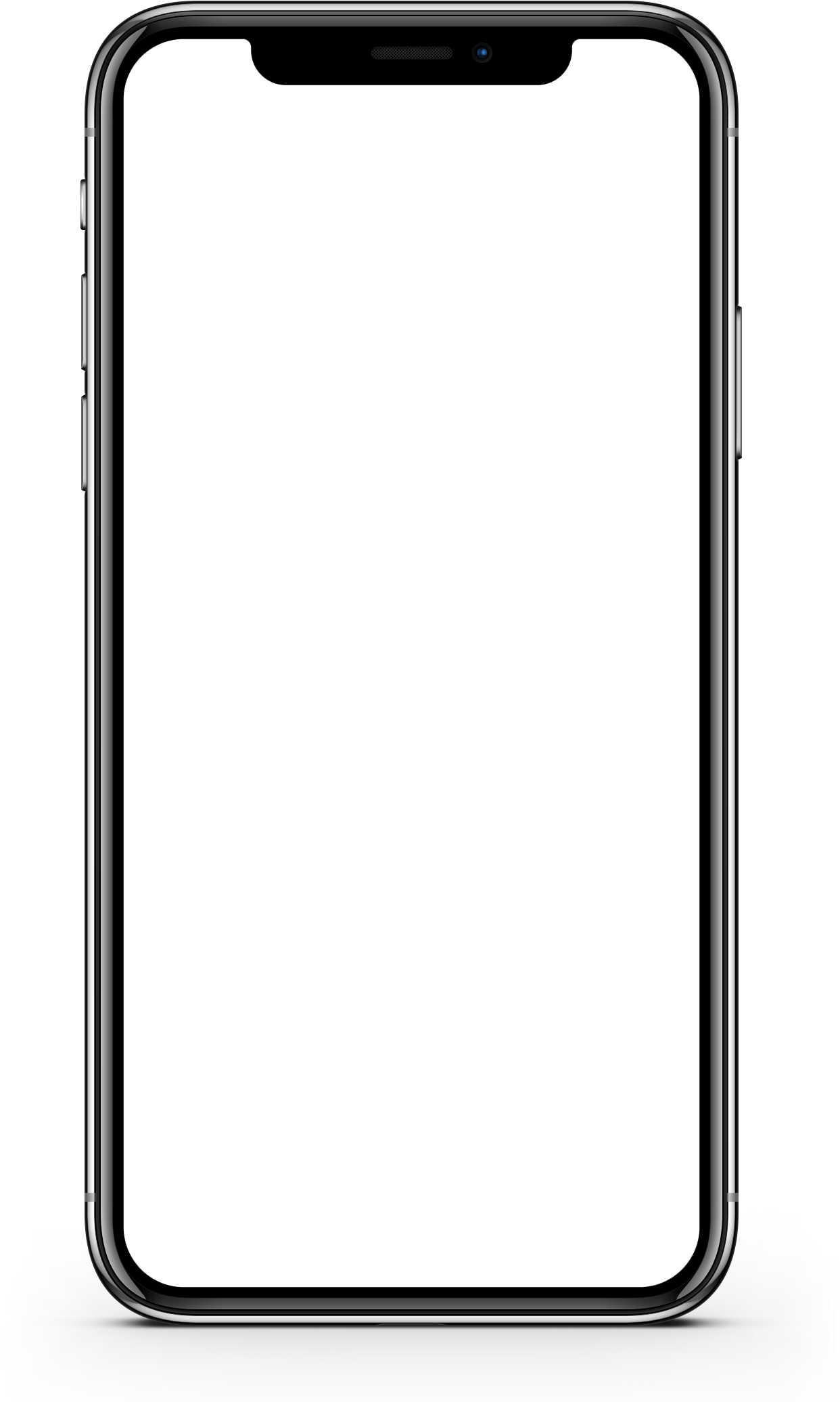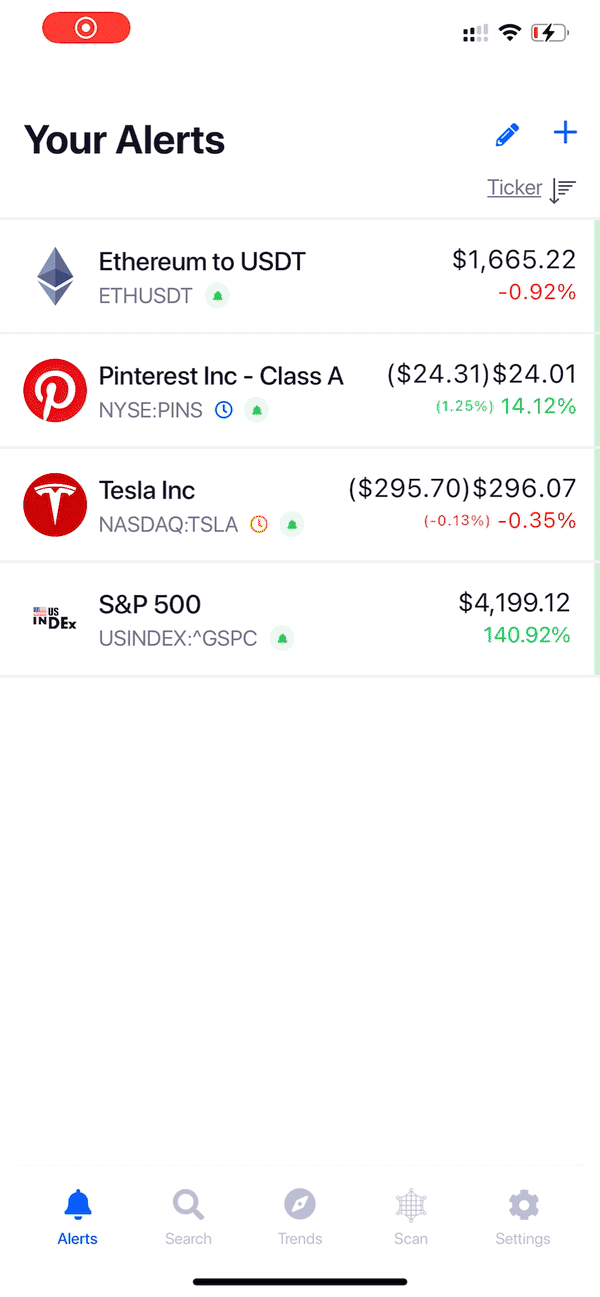 01
Download The App
It takes less than a minute to sign up. Just download the app and verify your phone number (For call notifications)
02
Set up your alerts or scans
Search through our 35k+ supported assets and setup triggers based on real-time signal movements!
03
Enjoy and Explore
Explore new technical indicators and your trading horizons. We're constantly adding in new triggers!
Stock Alerts so you catch the Action Live
It's time to stop setting limit orders before going to bed and hoping for the best. In today's stock market, stock alerts give you the competitive edge you need to get ahead Set fine-tuned stock alarms based off price movements to wake up when it counts and catch the action live.
We've Got You Covered
We're a group of investors that got tired of having to choose between stalking charts or setting stop limits and praying for the best. One day we realized that enough was enough, and took matters into our own hands. Good stock alerts shouldn't be expensive (or complicated), with StockAlarm you'll be able to setup stock alerts based off of price targets, price changes, moving averages, and more!
Great Service
UI is clean and easy to use. Market data is accurate and up to date. It takes a little stress out of my day when I know I don't have to constantly check pricing. 5/5! Thanks guys!
Chase Clarke — App User
A must have app!
Love this app!
ElainaSonia — App User
Thee. Greatest. Discovery.
This app is super useful and it has helped me soooo much already. it is user friendly, convenient, and I am so glad I found this app. If you trade, this app is a must have!!!.
watermelonsundae510 — App User
Killer App
As a majority of my investments are crazy speculative like beyond meat, I desperately needed to be alerted to large swings.
electricpenguin1 — App User
Amazing For Important Price Action Updates
Would highly recommend using this app if you work but need real-time updates on price action. Getting a phone call when critical price points are hit has saved me sooo much money on my trades. So far I've been setting notifs around the critical points of potential head and shoulders patterns and I've made some sizable profits!
salilvanvari — App User
Nice
Awesome app that helps keep track of stocks you're watching. I especially like it because I don't want to be on phone checking crypto and stock prices all the time but there are some price changes I would want to know about ASAP and Stock Alarm facilitates that!
The Good Emperor — App User
Devs that care - love it
Requested a new trigger type and they added it within the month. Got a call at 5am for a bitcoin alert and sold instantly, this app is worth it!
Joshua kushner 222 — App User
Amazing App - MUST BUY FOR ANY TRADER
This app is absolutely amazing. Whether you trade crypto, day trade, or hold a long position; this app is useful for everything! Before getting this app I was constantly checking in on my positions and how the market was doing. Trading basically absorbed my life and made it difficult to focus on much more throughout the day. I can now be worry free and focused on other work knowing I will get a call whenever anything notable happens in the market. Great app! I recommend this to anyone who loves to trade, but ESPECIALLY to those who love to trade but also hold other jobs and responsibilities that keep them away from watching the market during open hours.
JNiñoMan32 — App User
AMAZING App. Love these alerts!
As someone who trades to supplement a 9 to 5, this app allows me to be as in touch with the markets as the professionals. Easy to set up and use.
GhogieGhogie — App User